BUYING CANNABIS IN ONTARIO: OCS ONLINE DISPENSARY GUIDE
The cannabis landscape in Ontario has witnessed a significant transformation since its legalization across Canada. The province of Ontario has wholeheartedly embraced this evolving terrain, instituting a well-regulated system for the use of cannabis for both medical and recreational purposes. The Ontario Cannabis Store (OCS), Ontario's official cannabis retailer, has played a pivotal role in ensuring the accessibility of cannabis products to consumers. With its robust online platform and an increasing number of officially sanctioned retail outlets, residents and visitors in Ontario are now presented with a diverse array of cannabis products, spanning from dried flower to edibles, catering to an extensive range of preferences. Ontario's approach to cannabis prioritizes responsible usage and safety, as it diligently enforces stringent regulations to safeguard the well-being of both consumers and the general public. Consequently, Ontario has become a hub for cannabis enthusiasts, drawing a diverse community of individuals who are eager to explore the realm of legal cannabis in a manner that is both responsible and carefully regulated.
Canada, as a nation, has consistently remained at the forefront of the cannabis legalization movement, extending numerous avenues for both cannabis enthusiasts and medical users to access high-quality cannabis products. Among these avenues, the OCS online dispensary in Canada emerges as a reputable and pioneering online dispensary. In this extensive guide, we will delve into the array of offerings and distinctive features that the OCS cannabis online dispensary in Canada provides.
Whether you find yourself in Ottawa, Toronto, Mississauga, or any other city within Ontario, we are here to offer guidance on what to consider when seeking a reputable Canadian dispensary, whether it operates within the digital sphere or as a brick-and-mortar establishment. Furthermore, we will provide a brief overview of the province of Ontario, shedding light on why this region holds a special place in the hearts of cannabis enthusiasts across Canada. Ontario's prominence in the realm of cannabis is underscored by the presence of the OCS cannabis, serving as a trusted source for those seeking quality cannabis products in the broader context of weed store Canada.

Ontario, a Canadian province sharing its border with the United States, proudly showcases its splendid capital, Ottawa, celebrated for its magnificent Victorian architecture. If your idea of an enjoyable day involves marveling at historic architectural marvels while indulging in some leisurely pursuits, consider breaking away from your daily routine to appreciate these architectural treasures.
The capital of Ontario, Toronto, beckons with a host of remarkable attractions, notably the iconic CN Tower. Soaring to a height of 553 meters, this tower features a revolving restaurant that offers awe-inspiring panoramic views, making it an essential stop on your journey. Furthermore, you can embark on an exploration of High Park, which, true to its name, promises a picturesque experience, especially if you're inclined to enhance your visit with some cannabis enjoyment.
Ontario's allure extends far beyond Ottawa and Toronto, encompassing a province replete with other captivating cities like Hamilton, Kitchener, Mississauga, Brampton, Kingston, London, and Windsor.
Choosing a Cannabis Dispensary in Ontario
The legalization of cannabis in Canada has opened up a world of possibilities for residents and visitors in Ontario. With a growing number of cannabis dispensaries, both online and brick-and-mortar, the province offers a diverse array of options for cannabis enthusiasts. Whether you're a seasoned connoisseur or a newcomer to the world of cannabis, selecting the right dispensary is a crucial decision to ensure a safe and enjoyable experience.
Understanding Your Needs
One of the first steps in choosing a cannabis dispensary in Ontario is to understand your specific needs and preferences. Are you looking for a particular cannabis strain, edibles, topicals, or accessories? Some dispensaries, including the Ontario Cannabis Store (OCS), specialize in specific product categories, so having a clear idea of what you want can help you narrow down your options.
Reputation Matters
Research is your best friend when it comes to finding a reputable dispensary. Look for dispensaries, such as a trusted Canadian dispensary, with a strong and positive reputation. Check online reviews and seek recommendations from friends or fellow enthusiasts who have had good experiences. A dispensary with a solid reputation is more likely to provide high-quality products and knowledgeable staff.
Legal Compliance
Ensure that the dispensary you choose operates within the legal framework. Licensed dispensaries, like the OCS dispensary, are regulated, which means you can trust the quality and safety of their products. Avoid unlicensed or black-market sources to ensure you're getting safe and legal cannabis.
Location Considerations
Consider the location of the dispensary. Do you prefer a physical store nearby, or do you value the convenience of online shopping from an online dispensary in Canada? Accessibility and proximity can be significant factors in your decision.
Selection and Variety
Variety is the spice of life, especially when it comes to cannabis. A good dispensary, such as a reliable weed store in Canada, should offer a wide range of products, including various strains, edibles, topicals, and more. The more options available, the better the chance of finding products that match your preferences.
Customer Service Excellence
Exceptional customer service can greatly enhance your cannabis buying experience. Staff members who are knowledgeable, approachable, and able to answer your questions and provide recommendations are a valuable asset, whether you're at a Canadian dispensary or an OCS weed store.
Price and Discounts
Cannabis prices can vary, so it's worth comparing prices at different dispensaries. Additionally, check if the dispensary offers loyalty programs, discounts, or promotions that can save you money in the long run.
Safety and Cleanliness
Cleanliness and safety are paramount. Ensure that the dispensary adheres to strict hygiene and safety standards. This is particularly important for physical stores where you can assess the environment firsthand. A clean, well-maintained space reflects the dispensary's commitment to quality.
Community Involvement
Some dispensaries actively engage with their community, organizing events or educational programs. Supporting a dispensary that gives back can be a rewarding choice.
Embrace Exploration
Don't hesitate to experiment and explore different dispensaries, including the OCS weed store. Trying out several can help you find the one that aligns best with your needs and preferences. Everyone's cannabis journey is unique, and finding the right dispensary can be a personal and fulfilling process.
In Ontario, the abundance of cannabis dispensaries provides you with the opportunity to explore and choose the one that caters to your specific requirements. Whether you're a recreational user or seeking cannabis for medicinal purposes, a well-selected dispensary can significantly enhance your overall cannabis experience.

The Ontario Cannabis Store (OCS) plays a crucial role in ensuring the safe and responsible access to legal recreational cannabis for adults aged 19 and older. As the exclusive wholesaler for Ontario, they supply over 1,500 Authorized Cannabis Stores throughout the province. Furthermore, the OCS operates as the online cannabis retailer for the entire Province, delivering to consumers across every corner of Ontario.
This Canadian dispensary is dedicated to providing customers with legal and clearly labeled cannabis products through close collaboration with a diverse group of Licensed Producers authorized by Health Canada. Their online store places a strong emphasis on education, offering numerous opportunities for both new and experienced consumers to enhance their knowledge of cannabis and responsible usage.
At the core of their operations lies a customer-care center staffed by knowledgeable and helpful product specialists who offer the information necessary to make informed choices. Social responsibility is a fundamental commitment for the OCS cannabis dispensary, and they prioritize ensuring that every purchase is a responsible one.
Information About OCS Dispensary
The Ontario Cannabis Store, commonly referred to as OCS, offers a diverse range of cannabis products that have undergone rigorous testing for harmful substances. These products are subject to evaluation by approved third-party laboratories designated by Health Canada. When customers shop at the OCS Weed Store Canada, they gain access to comprehensive information concerning THC and CBD content, terpene profiles, ingredients, and other crucial details that aid them in selecting the most suitable products for their requirements.
The OCS exclusively stocks cannabis products from producers holding licenses issued by Health Canada. These licensed producers are obliged to adhere to stringent federal regulations governing various aspects, including their facilities, production methods, pest control measures, recall systems, and more. Health Canada conducts regular inspections of these producers to ensure their compliance with these regulations, which includes the review of Certificates of Analysis to ensure that all cannabis products undergo third-party testing and verification for the benefit of consumers.
Comprehensive product information is a primary focus at the OCS Canadian dispensary. Product pages on the OCS website offer clear details regarding THC and CBD content, alongside various other specifics such as terpenes, plant varieties, specific extraction and cultivation methods, and cultivation regions. This valuable information is provided by the Licensed Producers. User-friendly search filters on the OCS Weed Store Canada's website empower customers to search for products according to their preferences.
The OCS takes pride in offering a thoughtfully curated product selection, designed to cater to various consumer preferences. This selection encompasses dried flowers, cannabis seeds, cannabis oil, concentrates, extracts, edibles, beverages, and topicals. The OCS Weed Store Canada consistently introduces new and innovative products to their inventory.
Furthermore, all cannabis products available through the OCS dispensary are securely packaged in containers that are child-resistant and tamper-evident. These products are directly sourced from Licensed Producers. In accordance with federal law, every product is meticulously labeled with information concerning cannabinoid profiles, potency, and health warnings, thereby ensuring that consumers are well-informed and can make responsible choices.
Pros and Cons of Purchasing Cannabis from an OCS Weed Store
Pros:
Legal and Regulated: OCS Cannabis is a legal and regulated source for cannabis, ensuring that the products meet strict quality and safety standards, providing peace of mind to consumers.

Wide Selection: OCS offers an extensive array of cannabis products, encompassing various strains, edibles, concentrates, and accessories, enabling consumers to explore and choose products that align with their preferences.

Online Convenience: OCS provides the convenience of online shopping, allowing customers to browse and purchase cannabis from the comfort of their homes, which is particularly beneficial for those with limited access to physical dispensaries.

Educational Resources: OCS frequently offers educational resources about cannabis, assisting consumers in making well-informed decisions about their purchases.

Age Verification: OCS enforces stringent age verification to prevent the sale of cannabis to minors, promoting responsible use.
Cons:
Pricing: OCS products can be relatively more expensive compared to products from other sources, including illegal dispensaries. Taxes, regulatory costs, and markups can contribute to higher prices.

Limited In-Person Experience: While OCS offers an online shopping platform, there is limited in-person interaction with knowledgeable staff or budtenders, which can be valuable for those seeking guidance or recommendations.

Delivery Times: The time it takes for OCS orders to be delivered can vary, and customers may experience delays during high-demand periods.

Packaging: OCS products are often packaged with a high level of regulation, which can result in excessive packaging waste. This may not align with environmentally conscious consumers.

Availability: OCS's product availability can fluctuate, with certain products frequently going out of stock. This can be frustrating for consumers seeking specific strains or products.
When considering the purchase of cannabis from an OCS Weed Store, it is essential to weigh these pros and cons based on your individual needs and preferences. Legal and regulated access is a significant advantage, but pricing, availability, and the online shopping experience may impact your decision. Ultimately, your choice should align with your priorities and values as a cannabis consumer.
OCS Weed Store: overview of the range of products
Dried Cannabis Flower
Dried cannabis flower stands as the timeless embodiment of cannabis consumption, retaining its enduring appeal among a vast and varied clientele. The Ontario Cannabis Store (OCS) proudly presents an extensive array of strains, each possessing its distinct flavor profile, fragrance, and effects. Whether your quest leads to a soothing indica infused flower, an invigorating sativa infused flower, or a harmonious hybrid infused flower, the OCS cannabis dispensary has your aspirations covered.
OCS Assortment of Strains
The OCS is widely celebrated for its diverse selection of cannabis strains, meticulously curated to accommodate the eclectic tastes of cannabis connoisseurs. In the following discourse, we shall embark upon a comprehensive exploration of the remarkable spectrum of strains that the OCS cannabis dispensary has thoughtfully made available.
Indica Strains
At the OCS, you'll discover a bountiful collection of Indica strains, renowned for their tranquil and pacifying attributes. These strains are cherished by those seeking solace from the burdens of stress, anxiety, and sleep disruptions. Distinguished by their serenely embracing body sensations, these strains are optimally suited for evening indulgence.
Sativa Strains:
Sativa strains, elegantly presented by the OCS, are extolled for their invigorating and inspirational characteristics. These strains resonate with individuals aspiring to kindle creativity, enhance focus, and boost productivity. Sativas are celebrated for their cerebral effects, making them a delightful choice for daytime exploration.
Hybrid Strains
The OCS Weed Store Canada proudly extends an enticing array of hybrid strains that artfully amalgamate the best of both the Indica and Sativa domains. These strains offer a harmonious equilibrium, weaving together the threads of relaxation and euphoria. This balance renders them versatile and amenable to a diverse array of occasions and moods.
High-THC Strains
For those who seek more potent and profound encounters, the OCS unveils a selection of high-THC strains. These strains are acknowledged for their impactful psychoactive effects, bestowing a profound sense of euphoria and tranquility upon the fortunate partaker.
High-CBD Strains
The OCS also extends an invitation to explore high-CBD strains, esteemed for their therapeutic potential. These strains harness the remarkable attributes of cannabidiol (CBD) while preserving a gentle footprint on the psyche. This renders them highly suitable for the management of pain, anxiety, and a spectrum of other medical conditions.
Unique and Exotic Strains
Discerning cannabis enthusiasts with an unquenchable thirst for novelty will find solace in the OCS's assortment of unique and exotic strains. These strains often boast distinctive flavors, aromas, and effects, catering to the discerning palates of those with a penchant for the extraordinary.
Limited Edition Strains
From time to time, the OCS Weed Store occasionally showcases a selection of limited edition or elusive strains, presenting an enticing prospect for customers to embrace the novel and exclusive.
Whether you tread the path of an experienced cannabis aficionado or are venturing into the uncharted realms of the cannabis universe, the OCS's diversified array of strains stands as a testament to the inclusive nature of their offerings. This expansive selection provides the canvas upon which you may paint your journey, ensuring you encounter the strain that seamlessly aligns with your distinct preferences and sought-after effects.
Pre-Rolled Joints
For those who prioritize simplicity and ease, the OCS extends the convenience of pre-rolled joints. These are pre-constructed cannabis cigarettes, thoughtfully prepared for swift ignition and indulgence. They grace the scene in a delightful array of strains, rendering the quest for your ideal experience a seamless endeavor.
Cannabis Oil
Cannabis oils emerge as a versatile choice for discerning consumers. They present the flexibility to be consumed orally or infused into a variety of culinary creations and beverages. The OCS unveils a diverse spectrum of cannabis oils, each distinguished by varying THC and CBD products and concentrations. This affords you the liberty to select the precise option that harmonizes with your preferences and requirements.
Edibles
Edibles have witnessed a surge in popularity in recent years. Within the realm of the Ontario Cannabis Store (OCS), a diverse array of cannabis-infused edibles unfolds, encompassing a delightful assortment of chocolates, gummies, beverages, and more. Edibles present an inconspicuous and flavorful path to cannabis consumption.
The Ontario Cannabis Store proudly unfurls a multifaceted and captivating selection of cannabis edibles, thoughtfully curated to cater to an extensive spectrum of tastes and preferences. Within this narrative, we embark on a comprehensive exploration of the vast panorama of edibles accessible through the OCS.
Gummies
OCS showcases an enticing collection of cannabis-infused gummies. These flavorful treats manifest in an array of shapes, sizes, and delectable flavors, ushering in an enjoyable and expedient approach to cannabis consumption. They are available in both Indica and Sativa variants, allowing consumers to select the effects that harmonize with their desired journey.
Chocolates
The OCS presents an assortment of cannabis-infused chocolates, enticing those with a penchant for all things sweet. These chocolates come in diverse cocoa percentages and often feature unique and captivating flavors, elevating the overall cannabis experience.
Baked Goods
For aficionados of baked delights, OCS extends an array of cannabis-infused cookies, brownies, and an array of other mouthwatering treats. These creations are crafted with precision and care, assuring a consistent and gratifying dose in every delectable bite.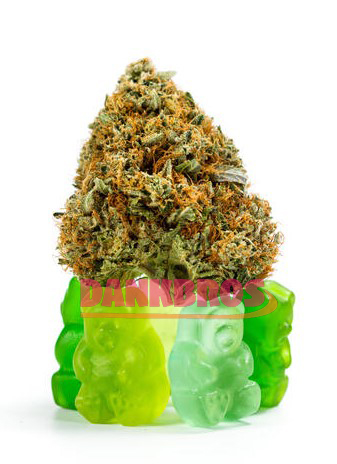 Beverages
The OCS Weed Store Canada also embraces cannabis-infused beverages, delivering a revitalizing avenue for cannabis consumption. These beverage options encompass cannabis-infused sparkling water, teas, and an assortment of other choices, offering an alternative to conventional edibles.
Hard Candies
Consumers in pursuit of a more discreet and portable cannabis option can explore cannabis-infused hard candies. These candies feature an array of flavors and potencies, rendering them an ideal selection for on-the-go cannabis indulgence.
Mints and Lozenges
The OCS extends an offering of cannabis-infused mints and lozenges, granting a discreet and meticulously controlled approach to savor the effects of cannabis, without the requirement for traditional smoking or vaping.
Unique and Specialty Edibles
For those who possess a refined taste for the extraordinary, OCS frequently introduces unique and specialty edibles that transcend the boundaries of culinary innovation. These innovations may encompass artisanal chocolates, gourmet confections, and pioneering culinary creations.
No matter if you're looking for a delicious snack, a refreshing beverage, or a more discreet choice, the OCS's diverse selection of edibles guarantees an option for every cannabis enthusiast. This variety not only caters to various preferences but also allows for precise dosing, leading to an enjoyable cannabis journey that seamlessly aligns with your unique tastes and requirements.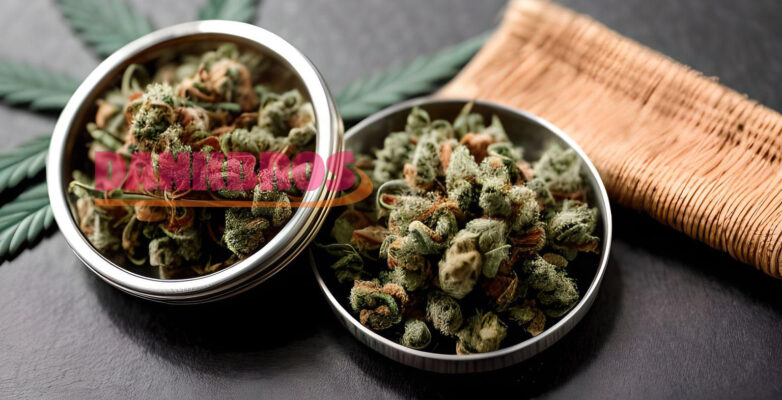 OCS' Diverse Range of Concentrates and Extracts
The Ontario Cannabis Store takes great pride in its extensive collection of cannabis concentrates and extracts, providing an abundance of choices for individuals in search of potent and adaptable cannabis products. Below, we delve into the array of concentrates and extracts accessible through OCS cannabis store.
Shatter: OCS presents a diverse range of shatter, a concentrated cannabis form recognized for its elevated potency and glass-like consistency. Shatter is favored by those in pursuit of a robust and effective consumption method, often embraced by seasoned cannabis connoisseurs.
Wax and Budder: OCS Weed Store Canada offers cannabis wax and budder, both being highly concentrated cannabis forms with textures reminiscent of, well, wax or butter. These extracts are versatile and can be consumed in various manners, making them appealing to a broad spectrum of consumers.
Live Resin: Celebrated for its distinctive flavor profile and potent effects, OCS features a selection of live resin products that are cherished by individuals who savor the rich and aromatic characteristics of this concentrate.
Oils and Tinctures: OCS dispensary makes available cannabis oils and tinctures, providing a convenient and controlled consumption method. These extracts are frequently lauded for their consistent dosing and ease of use.
Distillates: OCS includes cannabis distillates, which are exceptionally refined and potent extracts recognized for their purity. These extracts can be consumed on their own, incorporated into edibles, or employed in a variety of imaginative ways.
Hash: OCS offers diverse forms of hashish, a timeless and traditional cannabis concentrate. Hash is beloved for its distinct texture, flavor, and effects, making it a favored choice among individuals in pursuit of an authentic cannabis encounter.
Rosin: A solventless extract, rosin is obtainable through OCS. It is created by applying heat and pressure to cannabis flower or hash, resulting in a concentrate valued for its purity and natural extraction process.
Cannabis Extract Capsules: OCS dispensary presents cannabis extract capsules, furnishing a discreet and convenient avenue for cannabis consumption. These capsules come pre-measured for precise dosing and are embraced by those in search of an alternative to traditional consumption methods.
Specialized Extracts: OCS frequently showcases specialized and limited edition cannabis extracts tailored to unique preferences and experiences. These extracts might encompass artisanal or small-batch products endowed with distinctive qualities.
Vaping Products
The Ontario Cannabis Store (OCS) presents a diverse assortment of vaping products, affording cannabis enthusiasts a wide range of options for a discreet and convenient consumption venture. In the following, we explore the multitude of vaping products accessible through OCS.
Vape Pens: OCS dispensary showcases an expansive collection of vape pens, which are compact and user-friendly devices designed to vaporize cannabis oil or concentrates. These pens are available in a variety of designs, strengths, and flavors, catering to both novice and seasoned consumers.
Cartridges: OCS offers cannabis oil cartridges specifically crafted for use with compatible vape pen batteries. These cartridges are available in numerous strains and flavors, enabling consumers to tailor their vaping experience.
Disposable Vapes: OCS presents disposable vape pens, providing a hassle-free alternative for those interested in exploring vaping without the commitment of a reusable device. Once the pen is depleted, it can be safely disposed of.
Vaping Accessories: OCS dispensary supplies an assortment of vaping accessories, including replacement batteries, chargers, and other essential items to ensure a seamless vaping encounter.
Pod Systems: Pod systems are increasingly favored for vaping, and OCS offers cannabis-compatible pod systems that provide straightforward operation and are offered in a variety of strain options.
Vape Juice: OCS dispensary incorporates a selection of cannabis-infused vape juices, designed for use in refillable vape pens. These vape juices present a versatile method for enjoying vaping and often come in an assortment of flavors and strengths.
Strain Variety: OCS' vaping products are available in a diverse range of strains, encompassing Indica, Sativa, and Hybrid varieties, allowing consumers to select the effects that most align with their preferences and requirements.
Flavor Options: Vaping products accessible through OCS may feature an array of flavor options, from traditional strains to fruit-infused or dessert-inspired flavors, enhancing the overall vaping experience.
Enhance Your Cannabis Journey with OCS Accessories
Beyond its selection of cannabis products, the OCS extends its offerings to a range of accessories designed to elevate your cannabis experience. This assortment encompasses rolling papers, grinders, pipes, bongs, and various other items that allow you to personalize your cannabis consumption.
Explore OCS' Variety of Cannabis Topicals and Creams
The Ontario Cannabis Store (OCS) takes great pride in its wide array of cannabis-infused topicals and creams, offering consumers numerous options to delve into the potential therapeutic advantages of topical cannabis application. Here, we'll delve into the assortment of cannabis topicals and creams available through OCS.
Balm and Salves: OCS presents a diverse range of cannabis-infused balms and salves, thoughtfully formulated to provide targeted relief. These topicals are designed to alleviate localized discomfort, and they may contain ingredients such as shea butter, beeswax, and essential oils for a soothing experience.
Lotions and Creams: Cannabis-infused lotions and creams from OCS deliver both moisture and potential skin-soothing benefits. These topicals hydrate the skin while possibly harnessing the advantages of cannabinoids, making them an excellent choice for all-over relief.
Pain Relief Solutions: For those in search of relief from pain, OCS offers cannabis topicals specifically designed for this purpose. These products may include specialized ingredients like menthol or arnica, providing an extra layer of comfort for sore muscles or joint discomfort.
Transdermal Patches: Available through OCS, transdermal patches adhere to the skin, gradually releasing cannabinoids into the bloodstream. This method ensures a consistent and controlled dose over an extended period, making them a convenient choice for ongoing relief.
Lip Balms: OCS features cannabis-infused lip balms that provide essential moisture for dry or chapped lips while potentially introducing the benefits of cannabis into your daily lip care routine.
Cooling Gels: Found within OCS' offerings, cooling gels aim to deliver a refreshing and soothing sensation when applied to the skin. These topicals may include ingredients like aloe vera or menthol, providing added cooling effects for an invigorating experience.
Massage Oils: Those seeking a holistic approach to relaxation can explore OCS' cannabis-infused massage oils. These oils enhance the benefits of massage therapy, promoting relaxation and potential relief.
Specialized Formulations: OCS dispensary frequently features specialized formulations tailored to specific skincare, anti-aging, or wellness needs. These unique products cater to a diverse range of preferences and requirements.
Cannabis-infused topicals and creams are an excellent choice for individuals interested in experiencing the potential therapeutic benefits of cannabis without the psychoactive effects commonly associated with other consumption methods. OCS' diverse selection ensures that consumers can find the perfect topical product to address their specific wellness, skincare, and comfort needs.
The Reputation of OCS Cannabis Store
The Ontario Cannabis Store (OCS) holds a significant and distinctive reputation within the realm of cannabis in Ontario, Canada. Operating as a government-run entity responsible for the sale and distribution of recreational cannabis in the province, OCS has garnered both praise and scrutiny since its establishment. Here, we delve into the reputation of OCS cannabis store.
Legitimacy and Trustworthiness: OCS's government affiliation and unwavering commitment to adhering to strict regulatory guidelines have firmly established its reputation as a legitimate and trustworthy source for cannabis products. Customers can place their trust in the fact that the products they purchase from OCS meet exceptionally high-quality and safety standards.
Product Variety: OCS is renowned for its vast array of cannabis products, which encompasses a wide range of strains, edibles, concentrates, and accessories. This extensive variety is a testament to its commitment to catering to the diverse preferences of consumers, contributing positively to its overall reputation.
Educational Initiatives: OCS has consistently taken steps to educate consumers about cannabis. This dedication to providing comprehensive information and guidance has significantly enhanced its reputation as a responsible and accountable source for cannabis products.
Pricing and Accessibility: While some consumers value the convenience of OCS, pricing concerns have been raised by others. The perception of relatively higher prices, partly due to taxes and regulatory costs, has sparked debates regarding OCS's affordability and accessibility.
Supply and Availability: OCS's reputation has, at times, been affected by fluctuations in product availability. Some consumers have experienced frustration when their desired products are out of stock, which has influenced their perception of the store's reliability.
Packaging and Environmental Concerns: OCS's stringent packaging requirements have been a point of contention. While these regulations aim to ensure safety and legal compliance, they have raised concerns about excessive waste and their environmental impact.
Online Shopping Experience: OCS's online platform has received acclaim for its convenience, allowing customers to browse and purchase products from the comfort of their homes. However, the online shopping experience has also faced criticism, particularly concerning delivery times and customer service.
Community Engagement: OCS's engagement with the community has varied in response to its initiatives and efforts to promote responsible cannabis use. This engagement has had a positive impact on its reputation within certain segments of the population.
The reputation of OCS cannabis store continues to be a topic of discussion among consumers, with a myriad of opinions and experiences shaping their perceptions. As the cannabis industry continues to evolve, OCS's reputation will inevitably evolve in response to its ongoing efforts and initiatives, the valuable feedback of consumers, and the ever-changing dynamics of the market.
OCS Weed Store Coupon Codes and Promotions
When it comes to procuring cannabis products from the Ontario Cannabis Store (OCS), consumers are perpetually in search of opportunities to economize and acquire their preferred items at a more budget-friendly rate. One effective method to achieve this is by making the most of the discount codes and special offers provided by OCS. Here's an in-depth exploration of how you can reap the benefits of these exclusive deals.
Discount Codes: OCS periodically releases discount codes, granting customers the privilege of enjoying price reductions on a diverse range of products. These codes are typically applied during the checkout process, resulting in instant savings on your purchases. It's important to note that these discount codes may pertain to specific products, categories, or necessitate meeting certain minimum order values. Hence, it's crucial to meticulously peruse the terms and conditions associated with each code.
Special Offers: OCS frequently conducts special offers and promotions, encompassing discounted prices, bundled deals, or limited-time bargains. These promotions serve as an exceptional means of economizing while simultaneously exploring a myriad of cannabis products. Keeping a watchful eye on OCS's official website and newsletters is imperative to stay informed about their ongoing special offers.
Holiday and Seasonal Sales: OCS often commemorates holidays and special occasions by orchestrating sales and offering discounts. For instance, promotions may arise during events such as 4/20 or Canada Day. Such sales events provide the perfect opportunity to stock up on your favored cannabis products or experiment with new items at reduced prices.
Loyalty Programs: While OCS dispensary may not feature a conventional loyalty program, they may furnish rewards or discounts to loyal customers. If you are a frequent purchaser, it's prudent to ascertain whether OCS extends any loyalty incentives.
Email Subscriptions: Subscribing to OCS's email newsletters proves to be an invaluable method to remain apprised of forthcoming promotions, exclusive deals, and any forthcoming discount codes. By doing so, you ensure that you remain in the loop and avoid missing out on potential savings.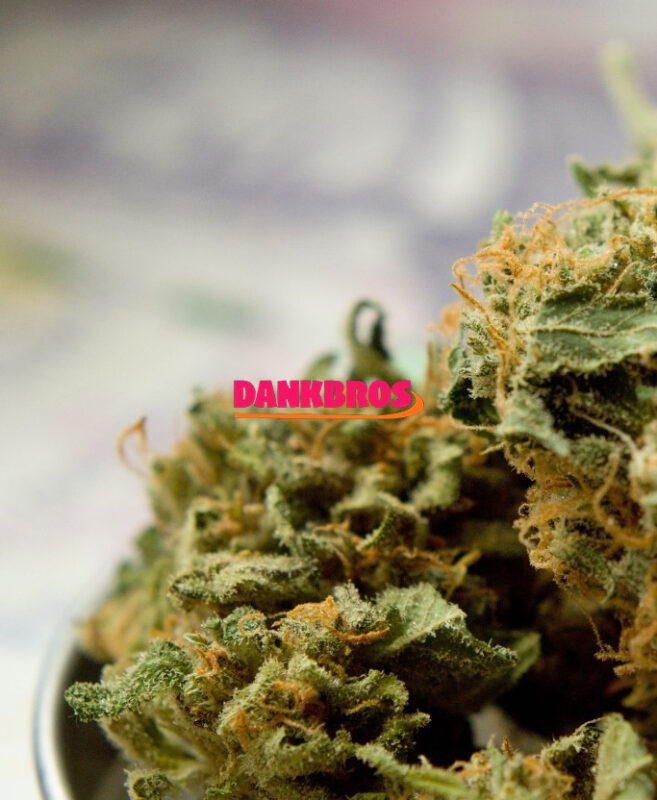 It's imperative to acknowledge that the availability of discount codes and special offers may fluctuate over time, and not all products or categories may be eligible for reductions. Consequently, it's prudent to routinely inspect OCS's official website and subscribe to their communications to keep yourself updated regarding the most recent offers and opportunities to economize on your cannabis procurements. By capitalizing on these promotions, you can elevate your cannabis shopping experience and potentially revel in your preferred products at a more economically attractive price.
OCS Cannabis Product Shipping and Delivery
The Ontario Cannabis Store (OCS) is resolute in its commitment to establishing a secure and streamlined system for the shipping and delivery of cannabis products. With a steadfast dedication to compliance with legal stipulations, OCS vigorously enforces stringent age verification protocols before permitting the placement of orders, ensuring that only individuals of lawful age are eligible to make purchases. This unwavering commitment to age verification is paramount for upholding regulations and fostering a culture of responsible cannabis consumption.
The paramount concern at OCS revolves around the discreet and secure packaging of orders to not only preserve the integrity of their contents but also safeguard the privacy of valued customers. All packages are meticulously sealed in a discreet manner, devoid of any external markings that might inadvertently disclose the nature of their contents. In the pursuit of providing customers with the best possible experience, OCS extends a spectrum of delivery options, primarily relying on reputable courier services that guarantee both efficiency and traceability in the delivery process. Customers, in accordance with their specific needs and inclinations, can opt for either standard or express delivery choices. This flexibility empowers them to tailor their delivery experience, which can be subject to varying delivery times contingent on factors such as the customer's geographic location, chosen delivery option, and the volume of the order. To maintain a well-informed customer base, OCS undertakes the responsibility of supplying accurate delivery estimates during the order placement procedure.
An additional facet that frequently accompanies OCS's shipping process is the demand for a signature confirmation upon the delivery's completion, a measure implemented to bolster security and ensure that packages reach their intended recipients without being left unattended. Couriers engaged in the delivery process are meticulously trained to exercise discretion and uphold the sanctity of customer privacy throughout the delivery journey. In terms of shipping fees, these may vary based on several determinants, including the order's value, the designated delivery location, and any relevant promotions or discounts. Shipping fees are typically applied to each order in accordance with these criteria.
To further enhance the convenience of customers, OCS endows them with the capability to track their orders by furnishing tracking information as soon as an order embarks on its journey, thus enabling real-time monitoring of the delivery's progress. OCS's delivery services are exclusively accessible within Ontario, and customers can effortlessly verify the availability of services in their area while executing the order. It is incumbent on customers to stay apprised of potential modifications or enhancements in OCS's shipping and delivery services, as these may evolve over time to align with dynamic legal and regulatory prerequisites. To procure the most current and up-to-date information, customers are wholeheartedly encouraged to refer to OCS's official website.
Payment Options at OCS Dispensary
The OCS extends a selection of versatile payment alternatives tailored to cater to the distinctive preferences of customers when acquiring cannabis products. These payment avenues encompass:
Credit Cards: OCS enthusiastically welcomes major credit cards as a secure and expedient method for customers to conclude their transactions. This avenue streamlines the purchase procedure and guarantees a smooth payment process.
Debit Cards: In conjunction with credit cards, OCS also accommodates payments via debit cards, enabling customers to directly debit the purchase amount from their bank accounts. This offers a straightforward and efficient mode of payment.
OCS Gift Cards: OCS provides its proprietary gift cards, offering a pragmatic means for customers to preload a specific sum onto the card, designated for future acquisitions. Gift cards prove to be a valuable tool for managing expenditures related to cannabis.
Online Banking: OCS may facilitate online banking transfers, allowing customers to effectuate payments directly from their bank accounts through secure online channels. This method ensures a secure and hassle-free transactional process.
Cash Payment Option: In specific scenarios, OCS might introduce a cash payment alternative upon delivery. This avenue permits customers to settle their orders with cash when their purchases are delivered to their doorstep, conferring flexibility and convenience to those who favor cash transactions.
It is imperative to remain cognizant of any modifications or revisions pertaining to the spectrum of available payment methods, as these may adapt over time to align with the evolving legal and regulatory requisites. For the most updated information regarding accepted payment modes, along with any precise payment-related policies or prerequisites, customers are advised to refer to the OCS website and the checkout process. Furthermore, customers should exercise due diligence in acquainting themselves with the legal and regulatory considerations linked to the acquisition of cannabis products in their respective region, as these factors can exert influence over available payment alternatives and their associated stipulations.
OCS Dispensary Customer Support
At the Ontario Cannabis Store, the provision of robust customer support stands as a fundamental pillar of service for cannabis enthusiasts. Proficient customer service representatives stand ready to lend their expertise in addressing a wide spectrum of inquiries and concerns, thereby ensuring a shopping experience that is both enlightening and affirmative.
Responsively Accessible Communication Channels: OCS extends a multitude of communication channels through which customers can connect with their support team. Whether by phone, email, or online chat, customers can anticipate swift and timely responses. This accessibility expedites the resolution of any queries or issues that might surface during the purchasing process.
Product Guidance and Information: OCS's customer support representatives boast in-depth knowledge of the diverse array of cannabis products on offer. They are proficient in furnishing invaluable guidance and information pertaining to strains, formats, and effects, empowering customers to craft judicious selections in harmony with their predilections and requirements. OCS upholds its mission to nurture a culture of responsible cannabis consumption through the dissemination of education and support.
Order Facilitation and Issue Resolution: From the initiation of the ordering process to the tracking of deliveries, OCS's customer support is unswervingly committed to ensuring an uninterrupted shopping voyage. Should any issues or hurdles surface, encompassing matters such as order discrepancies or delivery apprehensions, OCS's support squad is duly equipped to attend to and rectify these concerns with alacrity, thereby preserving customer contentment.
Risks of illegal cannabis Canada
In Canada, the legalization of cannabis for recreational and medical use has significantly shifted the landscape. However, risks associated with illegal cannabis still persist, albeit in a different context. Here are some of the risks associated with illegal cannabis in Canada:
| | |
| --- | --- |
| Risk Category | Description |
| Legal Consequences | Possession, distribution, and sale are illegal, leading to potential criminal charges and penalties. |
| Unsafe Products | Lack of quality control increases the risk of contaminated or unsafe cannabis products. |
| Unregulated Potency | Illegal cannabis may have inconsistent and unregulated levels of THC and CBD, leading to unpredictable effects. |
| Criminal Activity | Illicit cannabis trade can fund criminal organizations and activities. |
| Health Risks | Smoking unregulated cannabis poses health risks due to potential contaminants. |
| Lack of Oversight | Illegal dispensaries lack regulatory oversight, raising concerns about product quality and safety. |
| Unreliable Supply | Inconsistent product availability can lead to unreliable and unstable supply chains. |
| No Age Verification | Illegal sources may not verify the age of buyers, making it accessible to minors. |
| Absence of Education | Lack of educational resources about responsible cannabis use in the illegal market. |
The risks associated with illegal cannabis in Canada primarily revolve around the legal consequences, lack of product quality control, limited consumer protection, support for organized crime, unknown potency, loss of tax revenue, and potential safety concerns. The Canadian government has implemented a comprehensive regulatory framework to address these issues and promote the responsible use of cannabis through legal channels.
How to Select the Right Mail Order Marijuana Dispensary in Ontario?
Choosing the ideal mail order marijuana dispensary in Ontario, such as the Ontario Cannabis Store (OCS), is pivotal for ensuring a top-notch cannabis shopping journey. Here are some key elements to contemplate when making your decision:
Legal Compliance: Verify that the dispensary operates in full compliance with Ontario's legal framework, holding all the required licenses and permits. A reputable dispensary is committed to strict adherence to regulations and guidelines.
Product Variety: Seek out a dispensary, like the Canadian Dispensary, boasting an extensive array of products, encompassing diverse strains, formats, and brands. This diversity empowers you to explore multiple options and discover what harmonizes with your preferences.
Quality and Testing: Opt for a dispensary like the OCS Cannabis that places a premium on product quality and safety. They should furnish comprehensive insights into the procurement, cultivation, and rigorous testing of their cannabis items to ensure their purity and potency.
Customer Feedback: Peruse customer reviews and testimonials to gauge the dispensary's standing. Favorable feedback from other consumers is a positive indicator of a dependable and reputable source.
Pricing and Promotions: Make comparisons between the pricing and special promotions offered by various dispensaries, including the Weed Store Canada. While affordability is paramount, exercise caution when faced with exceedingly cheap products, as it might imply a compromise in quality.
Customer Assistance: Evaluate the quality of customer support and communication provided by the dispensary, such as the OCS Dispensary. A responsive and well-informed customer service team is poised to address your inquiries and alleviate your concerns.
Shipping and Delivery: Scrutinize the dispensary's policies for shipping and weed delivery. Dependable dispensaries, like the Online Dispensary Canada, prioritize secure and inconspicuous packaging, coupled with the provision of order tracking.
Payment Methods: Ensure the online dispensary in Canada, such as the OCS Weed Store, presents you with payment options that are both convenient and secure. Common choices encompass credit cards, debit cards, and online banking transfers.
Privacy and Security: Ascertain that the dispensary assigns paramount importance to your privacy and the security of your data. Your personal information must be safeguarded, and your shopping experience should be discreet.
User-Friendly Website: A well-organized and informative website mirrors professionalism, much like that of the OCS Cannabis. It should feature lucid product descriptions, educational resources, and a straightforward ordering process.
By thoughtfully considering these factors, you can embark on a well-informed journey in selecting a mail order marijuana dispensary in Ontario. Engaging in research and due diligence ensures you will discover a dispensary that resonates with your preferences, values, and requirements for a secure and gratifying cannabis shopping encounter.
Why You Should Buy Weed at Online Dispensary Canada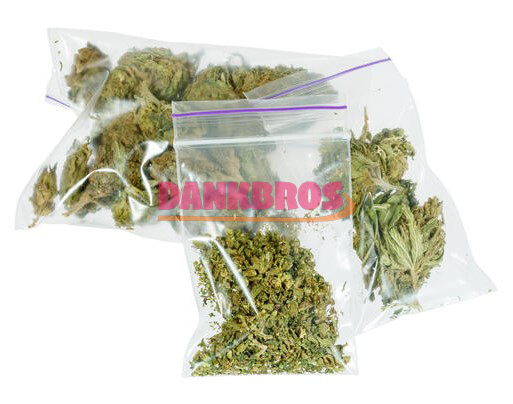 In recent years, the legalization of cannabis for both medical and recreational use has transformed the way people access and consume this versatile plant. Canada has been at the forefront of this movement, having legalized cannabis at the federal level in 2018. As a result, a variety of legal options for obtaining cannabis have emerged, and one of the most convenient and popular choices is purchasing cannabis from the Ontario Cannabis Store (OCS) online dispensary Canada. Here, we'll explore some compelling reasons why you have to shop cannabis products from the OCS online dispensary Canada is a smart choice.
The Ontario Cannabis Store (OCS) online dispensary offers unparalleled convenience. You can browse a wide selection of products, place an order, and have it delivered to your doorstep, all without leaving your home. This is particularly advantageous for individuals with limited mobility, busy schedules, or those living in remote areas where access to physical dispensaries may be limited.
Extensive Product Variety
The OCS online dispensary in Canada provides an extensive range of cannabis products. Whether you're looking for traditional flower, edibles, concentrates, topicals, or other derivatives, the OCS online dispensary typically stocks a diverse selection to cater to various preferences and needs. You have the opportunity to explore a wider array of products and brands than you might find in a local store or any other Canadian dispensary.
Buying cannabis from the OCS online dispensary offers a level of discretion that can be important to many consumers. Your purchases are delivered in unmarked packaging, and the transaction process is usually highly confidential. This discreetness can be especially valuable for those who prefer to keep their cannabis use private.
The Ontario Cannabis Store (OCS) online dispensary is subject to stringent quality control regulations. They work with licensed producers who adhere to these regulations, ensuring that you receive safe, high-quality cannabis products. This is in stark contrast to the illicit market, where product quality and safety can be inconsistent and unpredictable. The OCS is the epitome of a Canadian dispensary that takes quality seriously.
Information and Education
The OCS online dispensary often provides detailed information about their products, including cannabinoid content, terpene profiles, and recommended usage. This empowers consumers to make informed choices about the products they purchase from this Canadian dispensary. Many online dispensaries also offer resources and educational materials about cannabis, helping users understand the plant better and use it responsibly.
The OCS online dispensary frequently offers competitive pricing. Due to their lower overhead costs compared to physical stores, they can pass on savings to customers. This means that you can often find high-quality cannabis products at a reasonable price, making it a top choice among Canadian dispensaries.
The Ontario Cannabis Store (OCS) online dispensary makes cannabis accessible to a broader audience across Canada. Whether you're in a major urban center or a remote rural area, as long as you have an internet connection, you can access a wide range of cannabis products and have them delivered directly to your location, just like any other reputable online dispensary in Canada.
Customer Reviews and Ratings
Many online dispensaries, including the OCS online dispensary, encourage customer reviews and provide ratings for their products. This information can be invaluable in helping you choose the right products based on the experiences of other users. The OCS cannabis products often receive high praise among Canadian dispensaries.
Buying weed from the Ontario Cannabis Store (OCS) online dispensary in Canada offers numerous advantages, from the convenience of shopping from home to a wide selection of products, rigorous quality control, and educational resources. With the legal cannabis market continuing to evolve, online dispensaries, particularly the OCS online dispensary, have become a reliable and secure option for Canadians looking to enjoy the benefits of cannabis from a trusted and legitimate source like the OCS cannabis online dispensary, ensuring a positive and informed shopping experience, much like any other well-established online dispensary Canada offers.
The Pros and Cons of Cannabis Usage in Ontario
Ontario, as Canada's most populous province, has been at the forefront of the country's journey into legalized cannabis use. The province has experienced a range of benefits and concerns since the legalization of cannabis. In this article, we'll explore the advantages and issues surrounding the use of cannabis in Ontario.
Benefits of Cannabis Use in Ontario
Economic Growth: The legalization of cannabis has spurred economic growth in Ontario. It has created jobs, from cultivation to retail, and contributed to increased tax revenue. Cannabis has become a significant economic driver within the province.
Reduced Black Market: Legalization has succeeded in reducing the black market for cannabis. Legal dispensaries, like the Ontario Cannabis Store, offer regulated and quality-controlled products, providing a safer alternative for consumers.
Medical Applications: The availability of medical cannabis in Ontario has allowed patients to access effective treatments for various conditions, from chronic pain to epilepsy. The province has embraced a well-regulated medical cannabis system that benefits patients.
Education and Awareness: With legalization, there has been an increased focus on cannabis education and awareness in Ontario. Public health campaigns provide essential information for responsible cannabis use, harm reduction, and understanding the potential risks.
Concerns about Cannabis Use in Ontario
Youth Access: One of the primary concerns in Ontario, as in other regions, is youth access to cannabis. While stringent regulations aim to prevent minors from obtaining cannabis, there is a need for continued efforts in enforcement and education.
Impaired Driving: Cannabis can impair cognitive and motor functions, posing risks on the roads. Combating impaired driving in Ontario necessitates strict law enforcement and ongoing public education campaigns.
Mental Health: Cannabis use, particularly among young individuals, has raised concerns about its potential impact on mental health. There is a need for a strong focus on public health initiatives, harm reduction, and early intervention programs.
Quality Control: Ensuring the quality and safety of cannabis products remains a concern. Legal products are subjected to rigorous testing and quality control, but consumers must exercise caution and purchase from reputable sources.
Addiction and Dependency: Ontario, like other regions, faces concerns about cannabis addiction and dependency. It is essential to have effective addiction treatment and support programs available for those in need.
Ontario, as Canada's most populous province, has experienced both benefits and concerns related to the use of cannabis. Economic growth, medical applications, and educational initiatives have been positive outcomes. However, concerns about youth access, impaired driving, mental health, and quality control persist. Balancing these aspects requires a multi-faceted approach, including regulation, public education, and responsible use, to ensure that cannabis legalization continues to contribute positively to the province.
OCS ONLINE DISPENSARY GUIDE PODCAST
The Ontario Cannabis Store (OCS) stands as a major player in Ontario's legal cannabis market, offering a diverse array of cannabis products. Their product range spans from dried flower and pre-rolled joints to edibles, concentrates, and accessories. This extensive selection caters to the varied preferences and needs of consumers, establishing the OCS as a convenient and trustworthy choice for cannabis enthusiasts.
A significant point of pride for the OCS is their unwavering commitment to product quality and safety. Each product available in their store undergoes rigorous testing by Health Canada-approved third-party laboratories. This rigorous testing process ensures consumers have access to cannabis that is both safe and dependable. Furthermore, the OCS exclusively collaborates with licensed producers who strictly adhere to Health Canada's regulations, ensuring all products meet the highest quality standards.
Additionally, the OCS Cannabis Store empowers consumers with valuable product information, including details on cannabinoid content, terpene profiles, and comprehensive product descriptions. This transparent approach equips consumers with the knowledge needed to make informed choices, enriching their overall cannabis experience.
It is worth emphasizing that the OCS places a strong emphasis on responsible consumption. They actively encourage users to be mindful of their cannabis use and comply with legal age restrictions, actively promoting safe and responsible cannabis consumption.
The OCS Cannabis Store is a reputable and informative source for legal cannabis products in Ontario. They offer an extensive selection while prioritizing quality, safety, and responsible consumption. Whether you're a seasoned cannabis enthusiast or new to the world of cannabis, the OCS provides a platform for exploring and enjoying legal cannabis products responsibly and with confidence.